PACKS & COMPLEMENTS
Your stay
ON FIRE
Everything is possible at Luve Motel, we have the necessary services for your stay and a different experience, here we show you the most prominent ones, do you dare?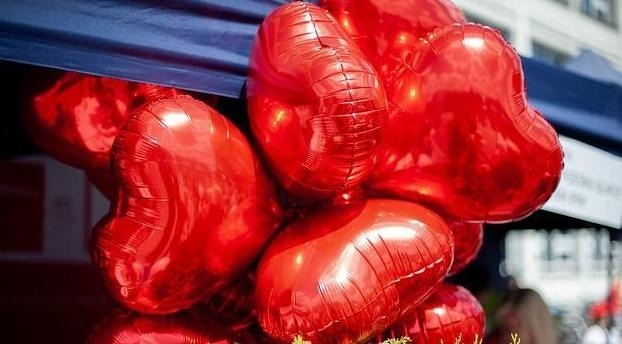 DREAM
BALLOON DECORATION
LOVE balloon, 2 balloon bouquets, heart balloon + little birds, 2 flower balloons, bed decoration with red heart balloons, decorative petals and bottle of rose wine.
€95.00
LOVERS EXPERIENCE
Our Lovers Experience Pack is made up of a sensual kit that contains; mask, handcuffs, massage oil, caressing feathers and a vibrator, chocolates, rose wine and decoration of the room with candles and petals. Everything to be able to unleash your imagination and enjoy your intimate moment.
€ 50.00
DECORATED ROOM
Our Decorated Room Pack is always a success since our team prepares it with great care spreading petals and even creating the shape of a heart, also adorned with candles, incense and a heart-shaped pillow, without a doubt a success for your romantic encounter . (We will NOT put candles on the bed. Promotional photo)
€ 25.00
ANNIVERSARY
Without a doubt, a sensual meeting with your partner to celebrate an anniversary is a pleasant surprise but, if we also offer you a cake, a bottle of cava, candles, a bouquet of flowers and a sensual kit, this meeting will become an experience unique and unforgettable for both. (We will NOT put candles on the bed. Promotional photo)
€ 45.00
SURPRISE YOUR COUPLE
If what you want is to Surprise your partner in a totally different way, our Surprise Your Partner Pack consists of a bottle of cava, an assortment of chocolates and fruit that together with the decoration of the room, incense and rose, will make your couple was more than surprised enjoying the two of that unforgettable moment.
€ 35.00
COUPLE PHOTO BOOK
Session of intimate photos of couple, sensual (or erotic), in a relaxed, calm, elegant, discreet environment. Surprise your partner with a book of photos made in one of our rooms, by a professional who will help you bring your most intimate and personal fantasies to life. Choose theme, choose environment, choose limits ...
Photo session - € 50
GUARANTEE 100% confidentiality and discretion. If you wish, all the photos will be delivered to you on a DVD immediately after the end of the session, removing the originals from the card.
MENU
Discover all the dishes on our magnificent menu. Conquer your partner with endless flavors to explore. Discover our variety in this
LINK